Zamki krzyżackie stanowią wyjątkową grupę zabytków, z których Warmia i Mazury mogą być dumne. Obiekty te kuszą ciekawą historią oraz architektoniczną formą, a ich zwiedzanie może się dla wielu z nas okazać wspaniałą lekcją historii. W gronie tych zamków krzyżackich, którym z pewnością warto się uważniej przyjrzeć, znalazł się zamek w Ostródzie. Co warto wiedzieć na jego temat?
Początki zamku w Ostródzie to XIV wiek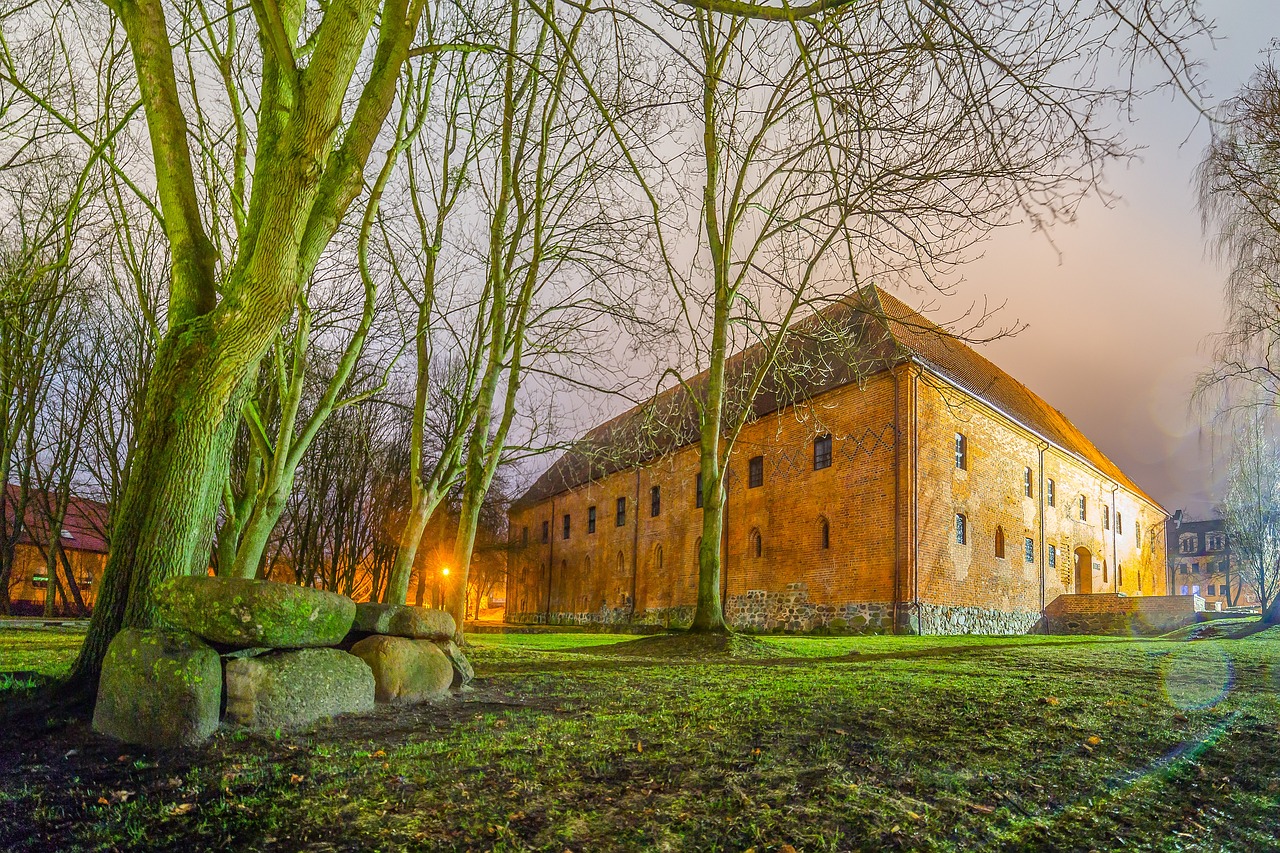 Historia zamku krzyżackiego w Ostródzie zaczyna się w połowie XIV wieku, kiedy to z woli komtura Guntera von Hohenstein rozpoczęto tu budowę murowanego zamku, mającego odegrać istotną rolę w wojnach z Polską. Wiadomo, że warownia ta spełniła istotną funkcję w trakcie przygotowań do bitwy pod Grunwaldem, kiedy to w jej murach gromadzono spore ilości zbroi oraz broni. Po 1525 roku zamek krzyżacki stał się siedzibą starostwa, a od wieku XVI zaczął przechodzić przez ręce możnych rodów. Kolejne wieki nie były dla zamku tak pomyśle. Spore straty przyniósł tu wielki pożar, który pod koniec XVIII wieku strawił ponad 160 budynków w tym mieście. W XIX wieku w zamku stacjonowały wojska francuskie, wiadomo też, że gościł tu sam Napoleon Bonaparte. Później zamek przez wiele lat służył miejskiej administracji, a w jego murach mieściły się różne urzędy oraz mieszkania dla urzędników. Dziś służy jako miejski ośrodek kultury, który może się pochwalić ciekawą ekspozycją muzealną.